Knowledge Base Software,
Announcements
& Feedback
Self-Service Customer Support, Updates & Reactions
The All-in-One: Knowledge Base with Customizable Help Center Site, Public Roadmap, Embeddable Help Widget, Boosted Announcements & Customer Feedback Collection.
74 companies started Free Trial last month
Pros of Self Service Customer Support Portal with Announcements & Roadmap
Reduce Number
of Incoming Tickets
Provide 24/7 Customer
Support Assistance
Enhance Customer
Acquisition
Enable Fast
Response Time
Increase Customer
Satisfaction
Build Customer
Onboarding Tutorials
Drive Higher
User Engagement
Reduce Costs on
Support Agents
Promote a Culture of
Knowledge Sharing
Gathering Powerful
Insights & Analytics
Increase Website
Traffic (SEO)
Build Public Road -
maps for Customers
Reduce the Number of Questions by Up to 80%
Build your Customer Support
& Announcements Portal
with these amazing features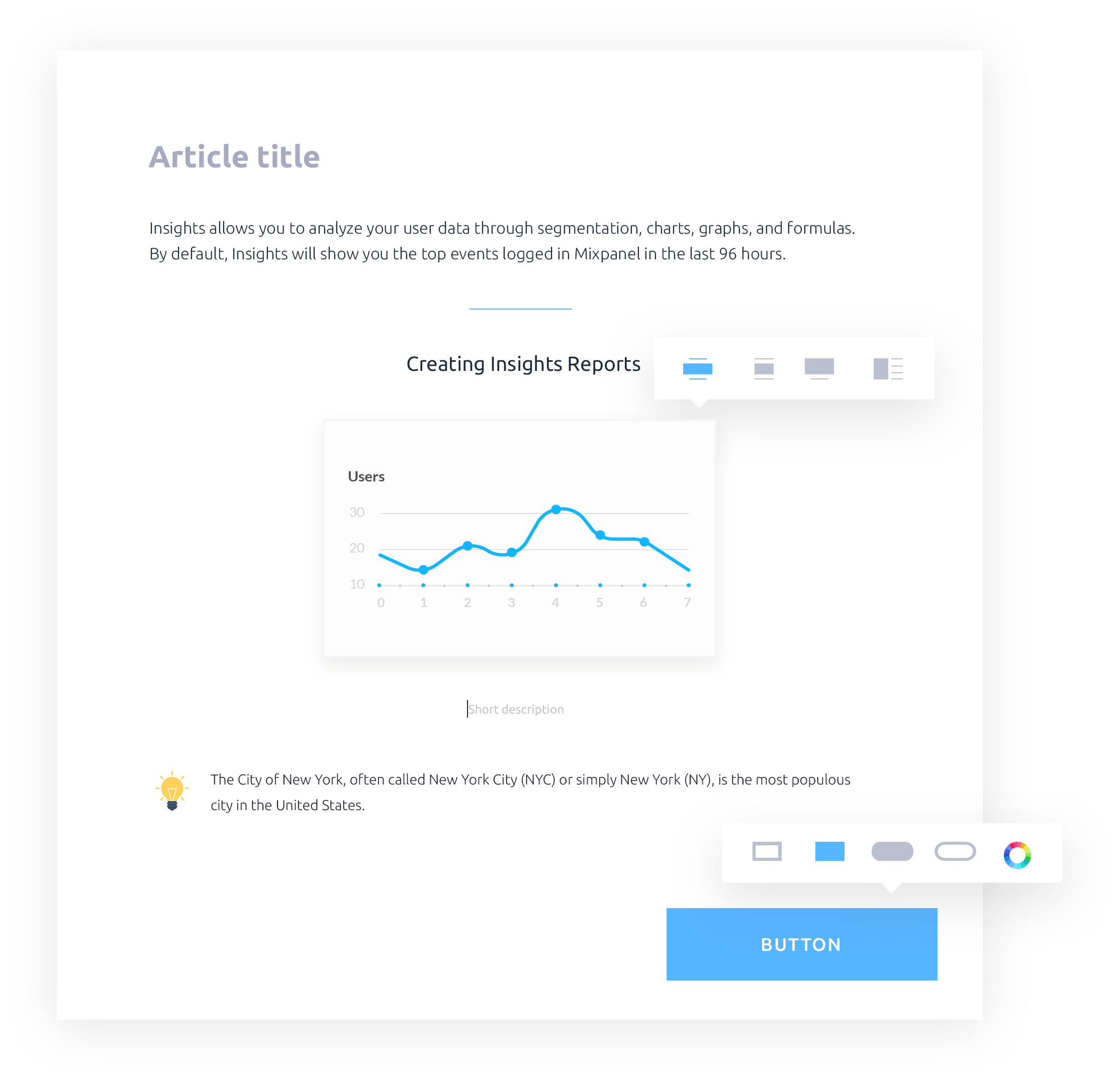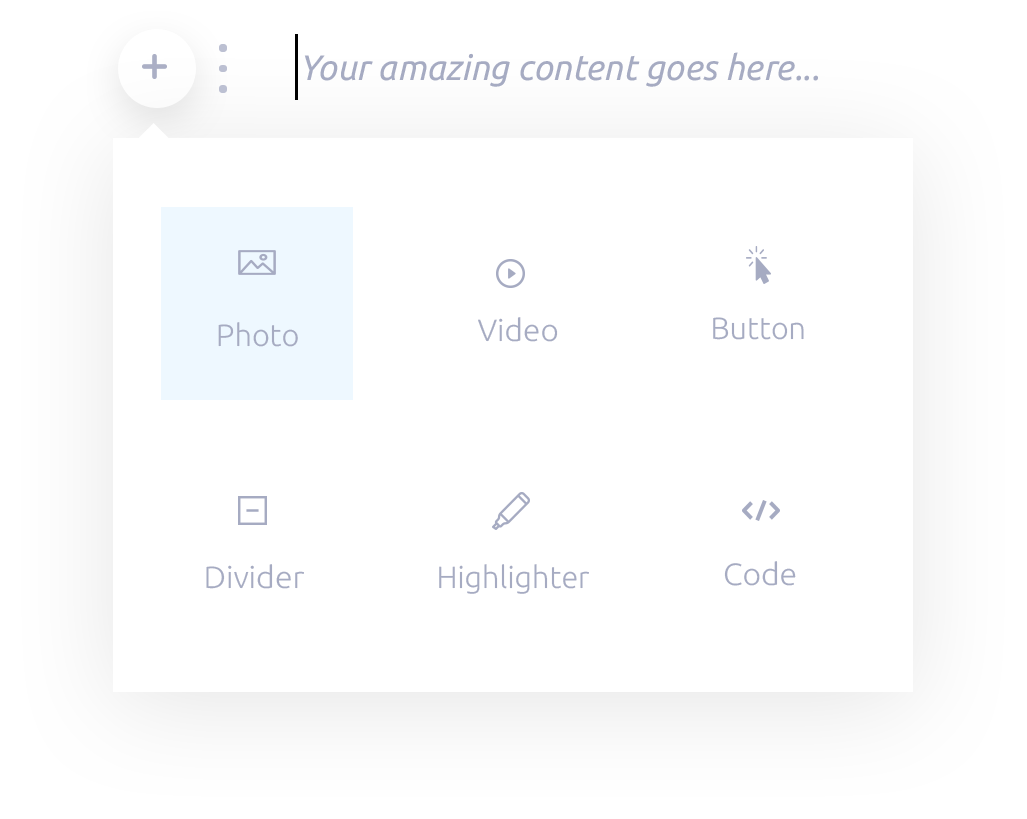 Customizable & Scalable
Knowledge Base Software
for your business to create customer support help articles, onboarding guides, help docs, technical guides, answers to frequently asked questions.
Let LabiKnow Knowledge base deal with your customers' questions and issues 27/4.
Deliver outstanding self service customer support.
Knowledge base comes with an easy to use online editor which allows to create interactive content for the end user.
Add photos, videos, tutorials, call to action buttons, highlight important parts, add code examples.
Help Center Website Builder
to establish an official channel of communication with your customers.
Cross platform on desktop or mobile device your customers will be able to find answer to their questions, solutions to their issues or contact you via ticket(email).
Labiknow help center software make it easy to customize design up to your brand preferences.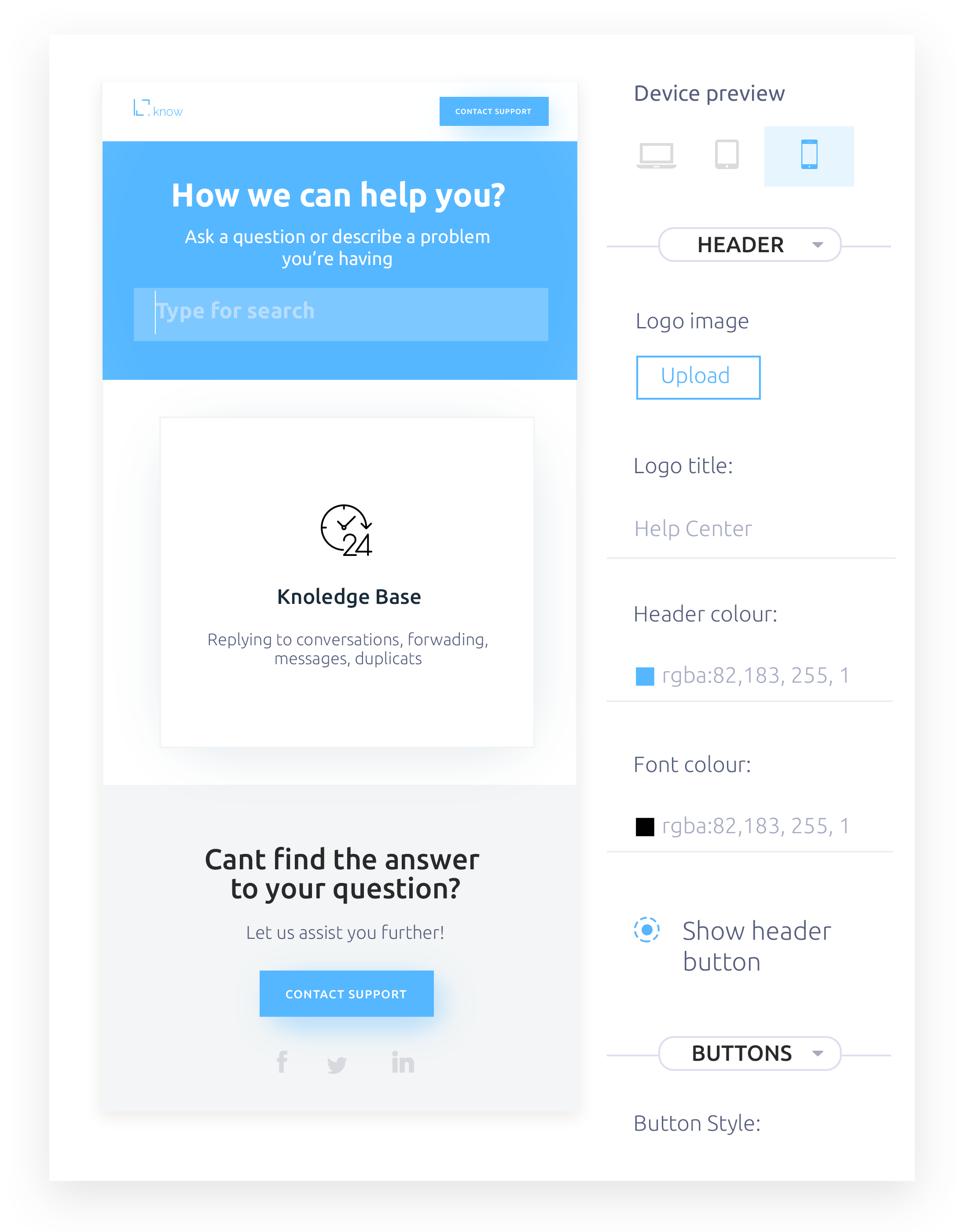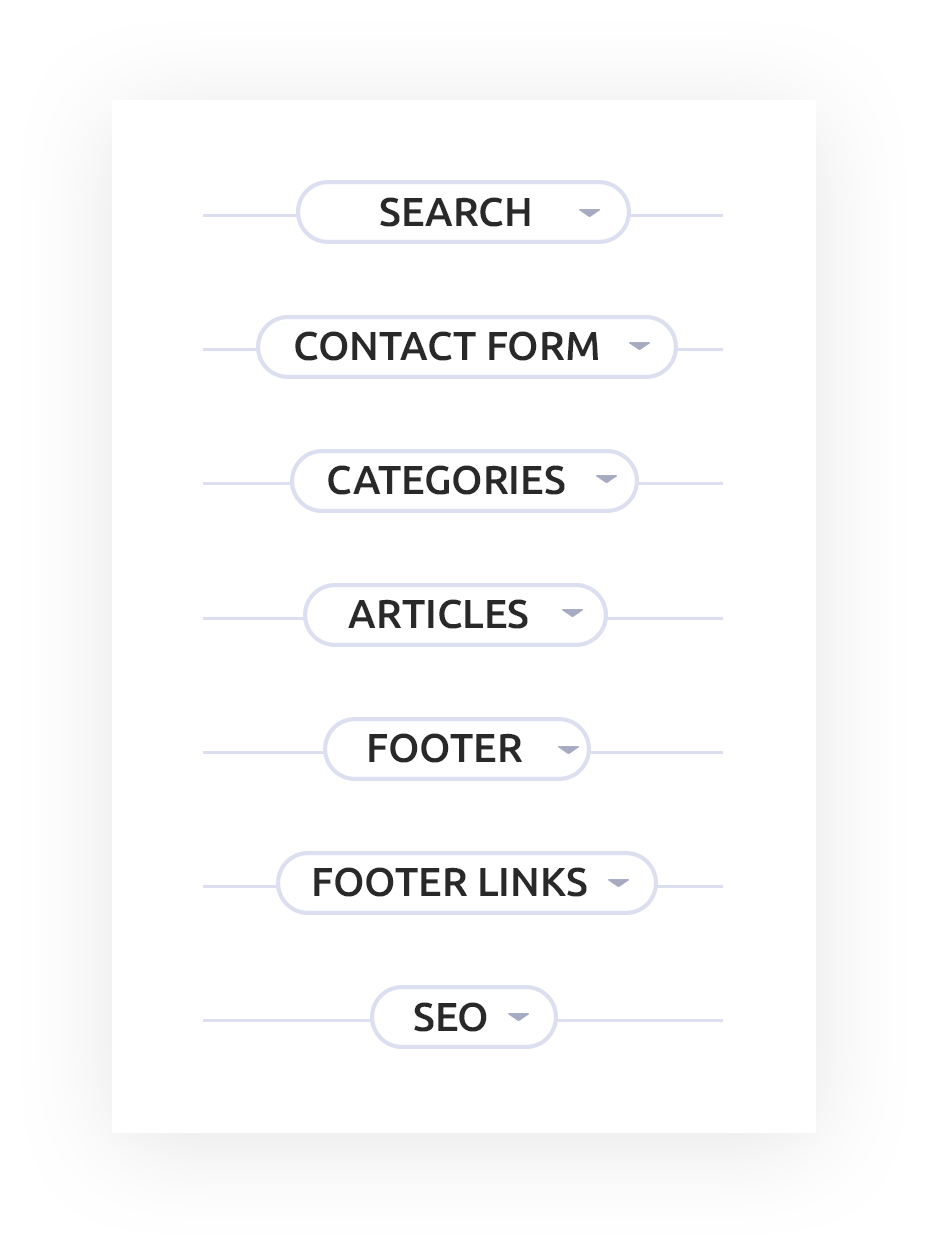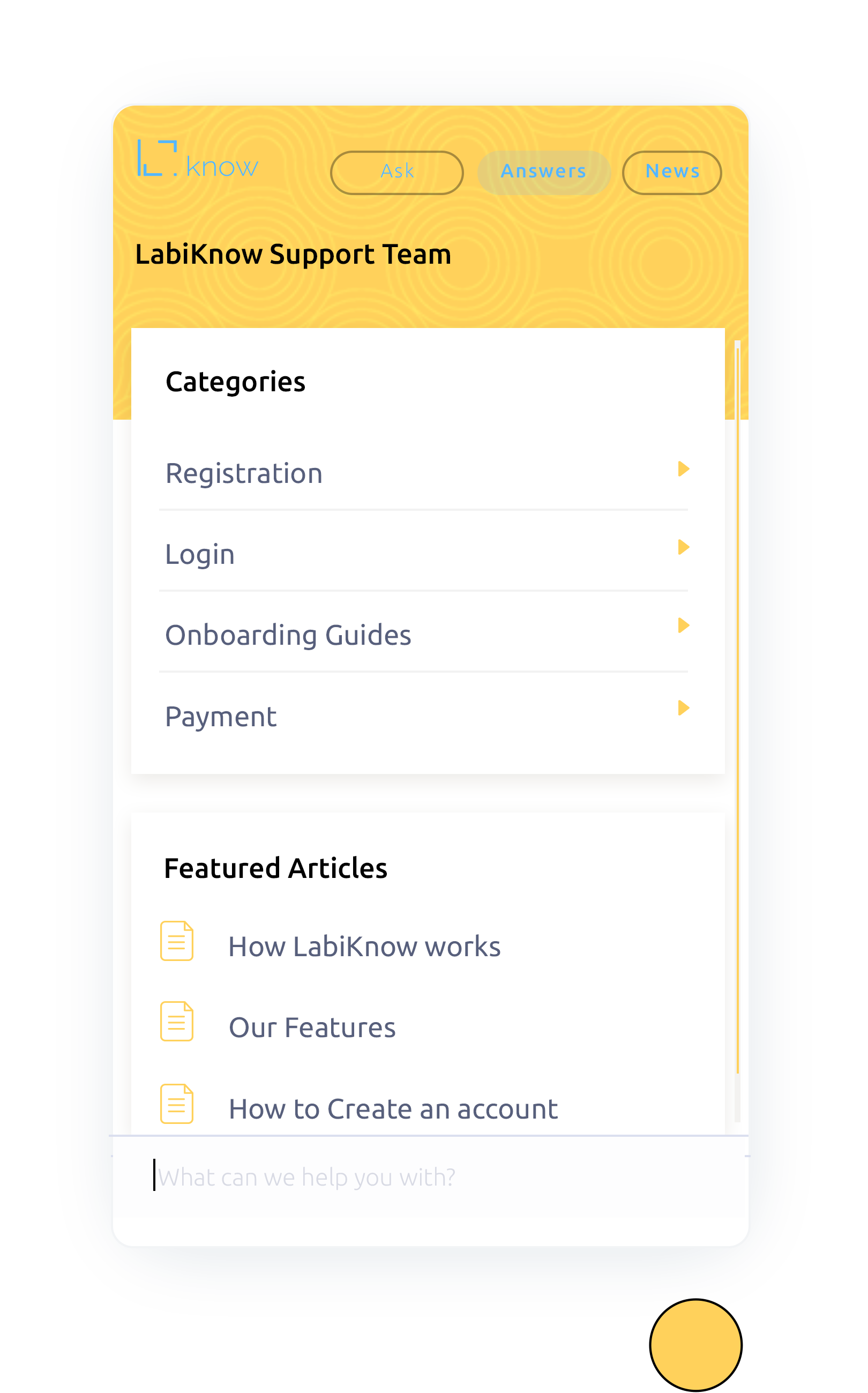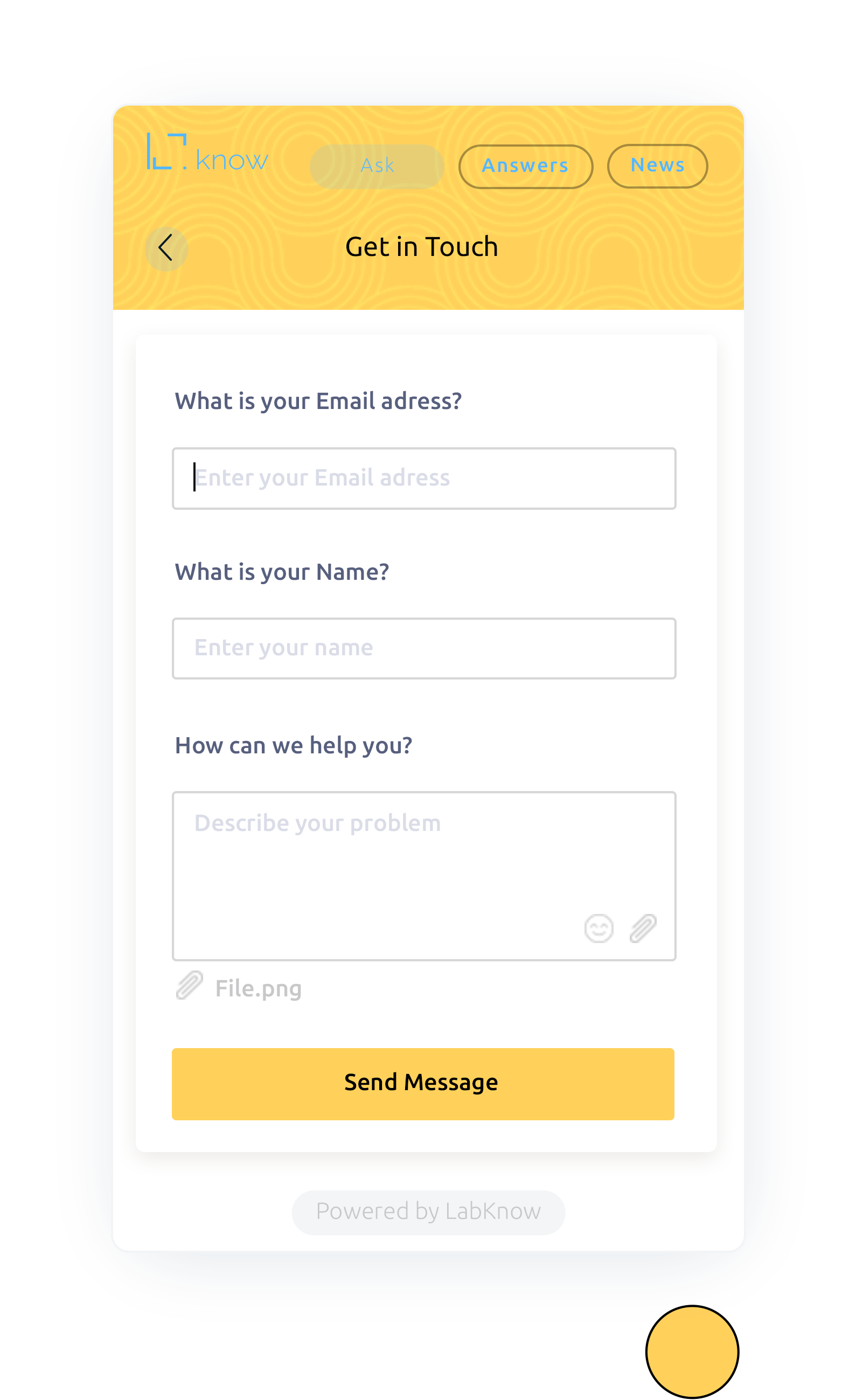 Embeddable Help Widget
Helps you reduce number of incoming customer support requests by up to 80%.
Why bother answering frequently asked questions, copy and pasting the same information to the chat or ticket when you can let your customers help themselves.
No need to setup difficult chatbot sequences. Let users find information by easily enter search keywords or phrases on the help widget. Labiknow knowledgebase software will instantly show the most suitable answers for customers to choose from.
In case there is no answer that satisfies the customer, they can send you a ticket. However LabiKnow help widget and knowledge base guarantees that the number of incoming tickets (emails) will reduce significantly.
Save on excessive customer support agents with LabiKnow self service customer support solution.
Boosted Announcements
for publishing release notes, user announcements for changelog, improvement updates, downtime and maintenance updates, updates on bug fixes, new feature updates. You name it but your customers will love the dedication to keeping them constantly up to date with your product or service news. That way you show your clients that you care about them. And as you probably know customer care and customer service is a key to success of your business.
Showing customers that their opinion matters is another indicator of customer oriented and healthy company.
Update your shareholders, investors - keep them excited and informed!
Labiknow updates can be sent not only to a widget but also directly to customer emails. You can even share the update on your social profiles. Use multiple channels to deliver the message.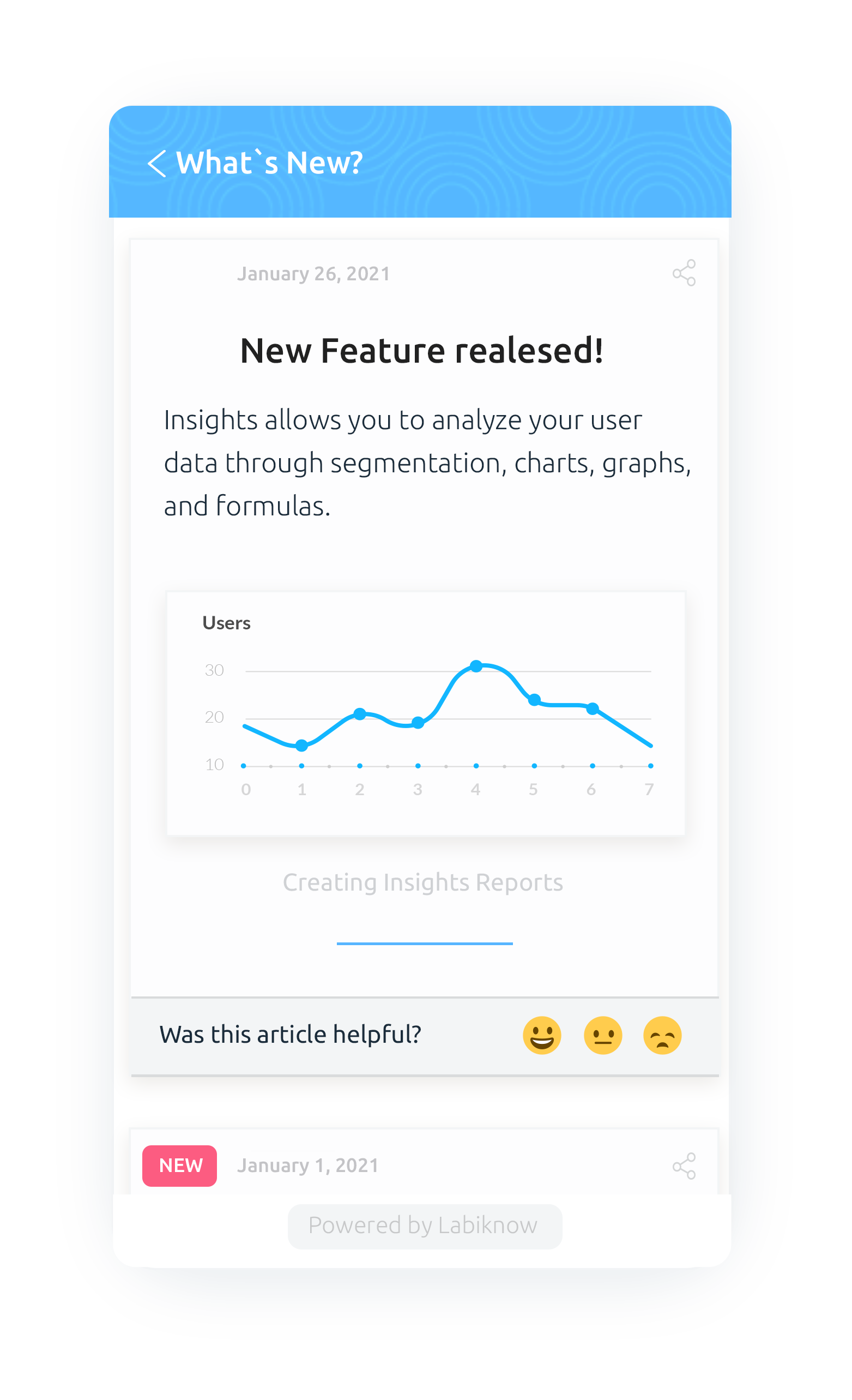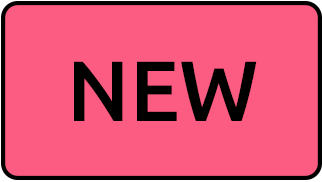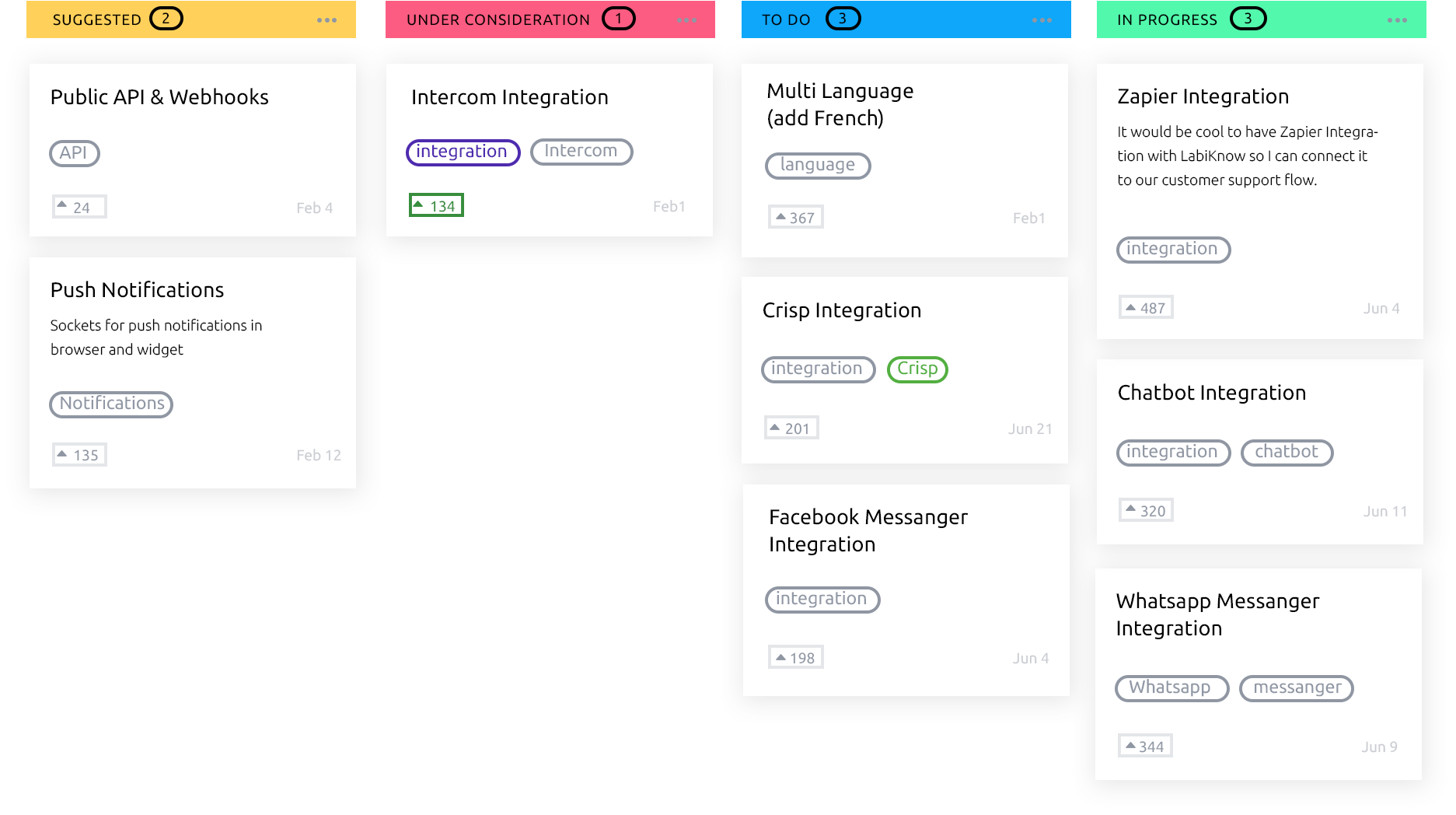 Build features that customers need, collect ideas
Build your product with your customers.
Don't guess, know for sure what your customers want and need.
Keep your customers engaged with your product and increase LTV.
Share with them your roadmap. What you are planning to build, what kind of features and updates. What is currently in the development phase, what scheduled to release and what is in your backlog.
Allow customers to suggest their ideas, product features or imporevents. Collect customer upvotes on those features and decide what to prioritise on in your product roadmap. Know who your customers are. Segmentize them and build ideal customer portraits (persona). Get to the product market fit faster.
Keeping your customers involved in the whole process makes them closer to your company and rapidly builds up your community of devoted users.
NPS or Net Promoter Score
allows companies to measure customer satisfaction and overall customer experience with your company's product or service.
Labiknow Knowledge Base comes with an option to send your website users surveys. Which allows you to assess how likely your customers are to recommend your company's product or service to others.
This is one of the most important indicators whether you are on the right path with your company's product or service features, updates, improvements. And this will help lead into the right direction and higher LTV and MAU. Customer Feedback & Reactions
are more precise indicators but also essential measurement of customer satisfaction with the help articles your team publishes in the knowledgebase, announcement updates you share with your customers.
Know exactly which feature or update drives customers happy or upset.
Know which articles are actually assisting your customers and which are lacking vital information for problem resolution. Or simply fail to answer their question.
Use this information to make your product or service a better one. As well as make your knowledgebase help articles flawless in self serving your customers with 100% satisfaction.
Votes, Reads, Views, failed Searches
analytics gives you valuable reports on customer interaction with your product or service.
Understand your customer issues by looking at statistics, what kind of answers or guides your they are looking for. Know exactly what keywords they are searching with, to understand the intent. Watch out for failed searches, they are indicators of missing help articles in your knowledgebase. Use this data to be excellent at customer support. Help your customers understand how your product or service works. What they need to do and how in every particular situation that they may face when interacting with your company.



Check out what customers say about us
LabiKnow is already getting some recognition and the word is spreading quickly!
Join LabiKnow now to empower customer success
74 companies started Free Trial last month
I love Labiknow.

I have been looking for an alternative to ZOHO and FreshDesk and really like the how I can create really nice looking
Support articles/videos that match my brand. It's been really simple to use and I look forward to discovering new features to further improve the customer support experience with my clients.
I like how easily I can edit the design of the customer help portal. Knowledge base article editors has many engaging instruments. Way more effective than their alternative Zendesk or Freshdesk.
Excited for all features to come live!
Thank you guys for the great product.
Recommended for customer support
automation and changelog updates,
no doubt!
Totally love the all in one approach. So many instruments in a single app rocks! I built tutorials and guides for my users and send changelog updates. Yeah and help widget does the customer support job for me.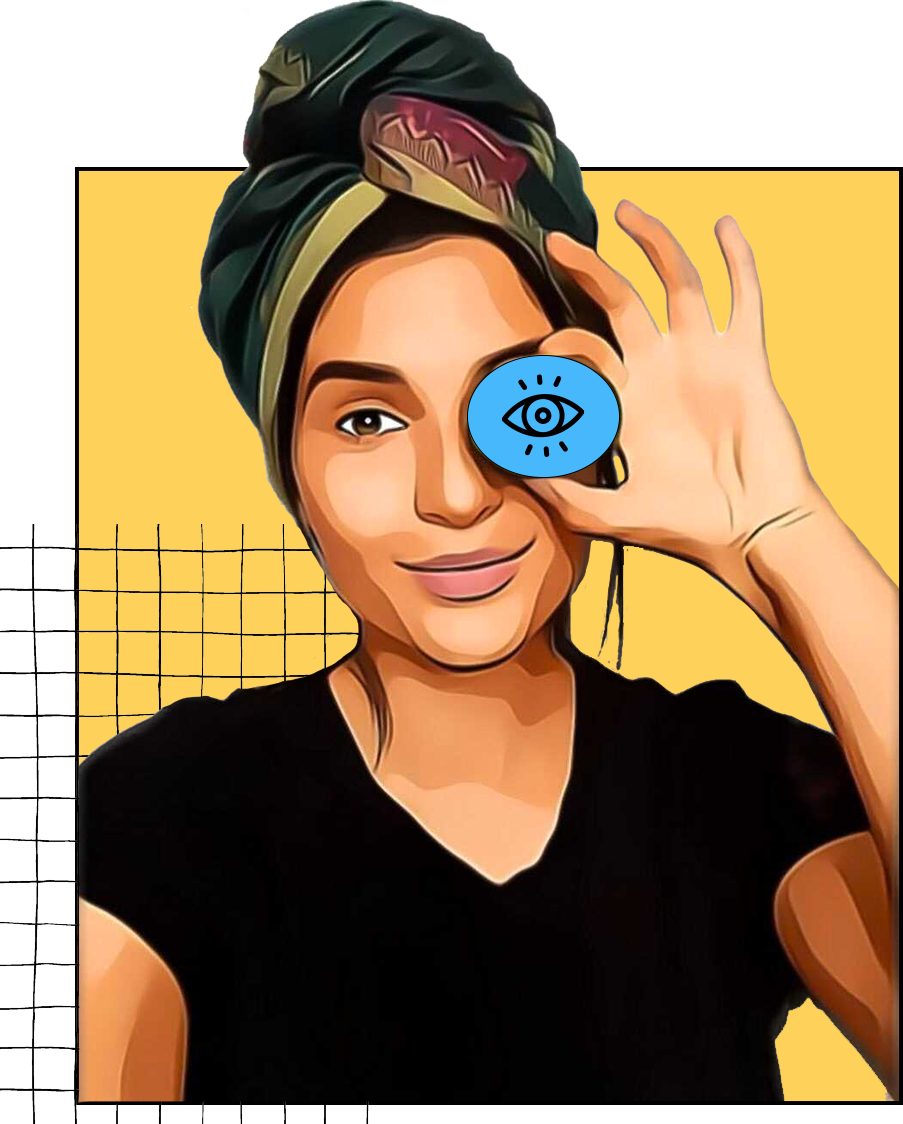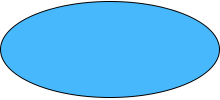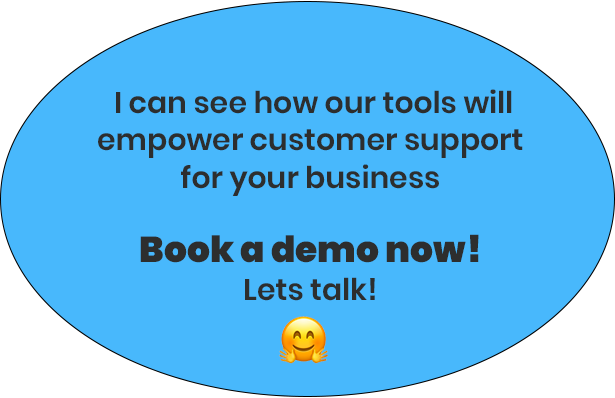 Hey there!

My name is Ivanna,
I'm Co-Founder & Customer Success Manager at LabiKnow
Do you want to empower your customer support and learn about other tools we offer?
Leave your information to schedule a demo with a product expert. We will run you through the features and answer your questions.
74 companies started Free Trial last month
LabiKnow is Knowledge Base Software built for SaaS Companies, Tech Companies, eCommerce Companies and other niches. Our goal is to provide each and every business with easy to use and scalable knowledgebase software. Keeping a centralized knowledgebase allows companies to onboard customers faster and have all team members on the same page. Whenever you have a new process, feature, detail that play roles in product or service you need to create an article which answers 3 essential questions:
1 - What is this feature, tool or service for;
2 - How does it work?
3 - And why should i use it? Cases.
This way not only you educate your customers and answer obvious questions about your service or product. But you also gather customer feedback and reactions which give you most valuable business strategy insights When you know how your customers react to your product, you can change it, take the right direction and scale your business exponentially.
Knowledgebase should be a priority in your business operations if you want to grow and make your customers happy. Even if you are using a live chat or chatbot, you still need a knowledgebase software as a source of macros and customer help information you can use when replying to them.
But as you might have already noticed Labiknow Knowledge base is All-in-one solution as it comes with the KnowledgeBase, Help Center Portal, Help Center Website Builder, Embeddable Help Widget, Announcements & Updates feed, Public Roadmap and Feedback Collection instruments.
Use Labiknow to assist your customers, to answer their questions, to resolve issues, to onboard, to educate, to provide tutorials, to write help articles, to update, to send announcements. Use Labiknow knowledge base with your chat software, chatbot software, helpdesk software, emails, tickets and more.
How to setup Knowledge Base
How to build customer support Knowledge Base
How to customize Knowledge Base software
Best Knowledge Base Software
Top Knowledge Base Software
Knowledge Base Software for SaaS
Knowledge Base Software for eCommerce
Knowledge Base Software for Tech
Knowledge Base Software for Startups
Knowledge Base Software for Business
Knowledge Base Software for Website